ClueCon 2023 was a success! The sparkling halls of the Drake hotel provided an all-new backdrop for this year's conference, and throughout the week, we heard some great talks from many familiar faces from around the community of open source and telecom.
Each day brought fresh insights and new ideas. If you missed out, don't worry – all the presentations will all be available soon on the FreeSWITCH YouTube channel, so be sure you're subscribed.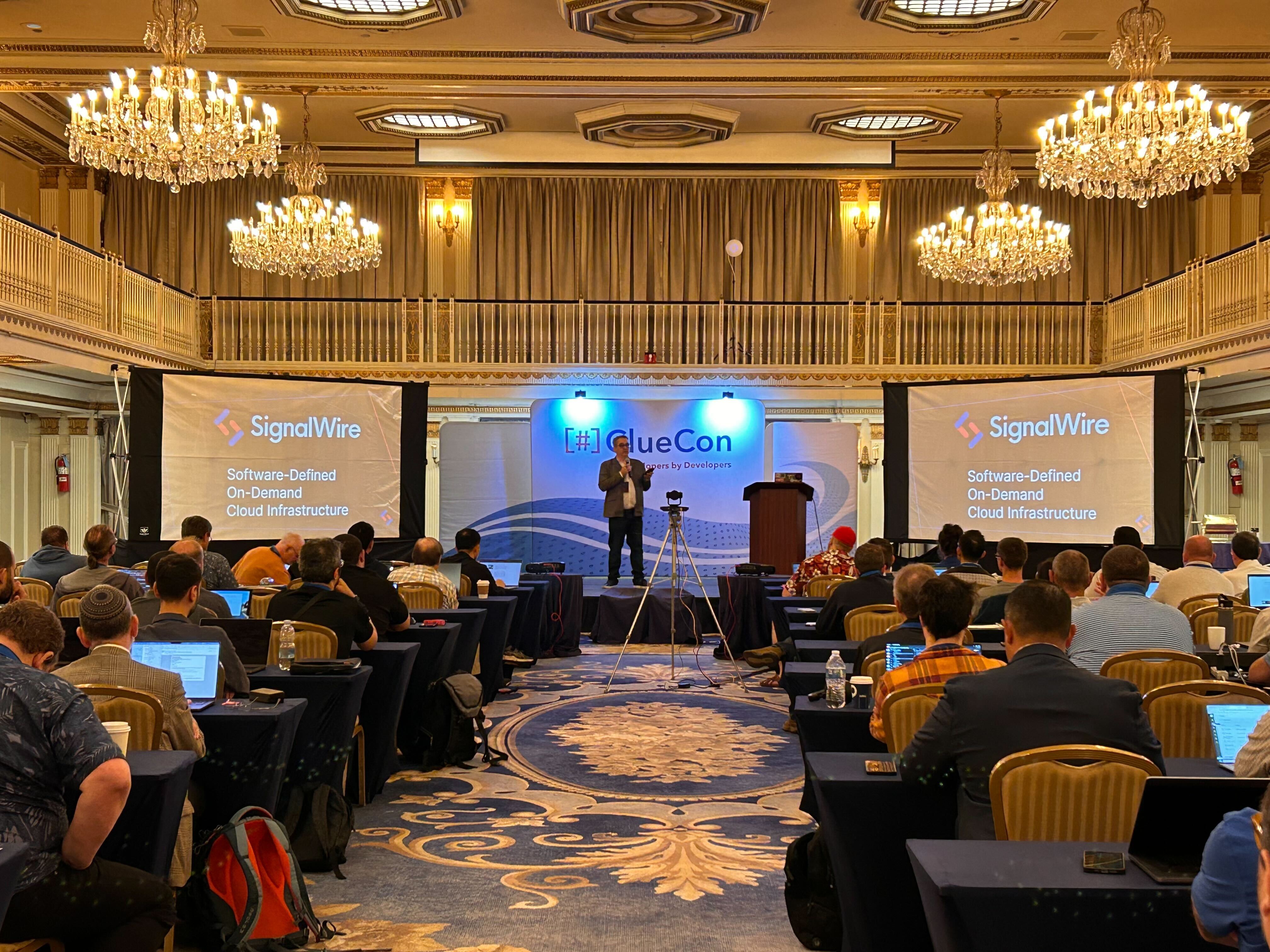 A few other notable events took place during the week, some of which will also make an appearance on the channel very soon. You'll find a recap of a few highlights below.
FreeSWITCH v1.10.10 Release!
We kicked the week off with a FreeSWITCH Release! This is a major release containing critical security fixes, adding Debian 12 Bookworm, OpenSSL 3 and FFmpeg5 support. As part of our continuing dedication to code quality, we have resolved static analysis bugs for MacOS in all of FreeSWITCH core and in most modules. We encourage all users to upgrade to v1.10.10 as soon as possible.
The Coder Games
Our annual hack-a-thon offered a fun and engaging networking event as attendees arrived for the week. We had some coding challenges available for those who wanted to flex their skills, and non-coding challenges for anyone who wanted a break.
Maker Challenge
This year's Maker Challenge was all about connecting an Arduino sensor to a phone call using SignalWire. A panel of judges evaluated functioning prototypes to award prizes to the most innovative.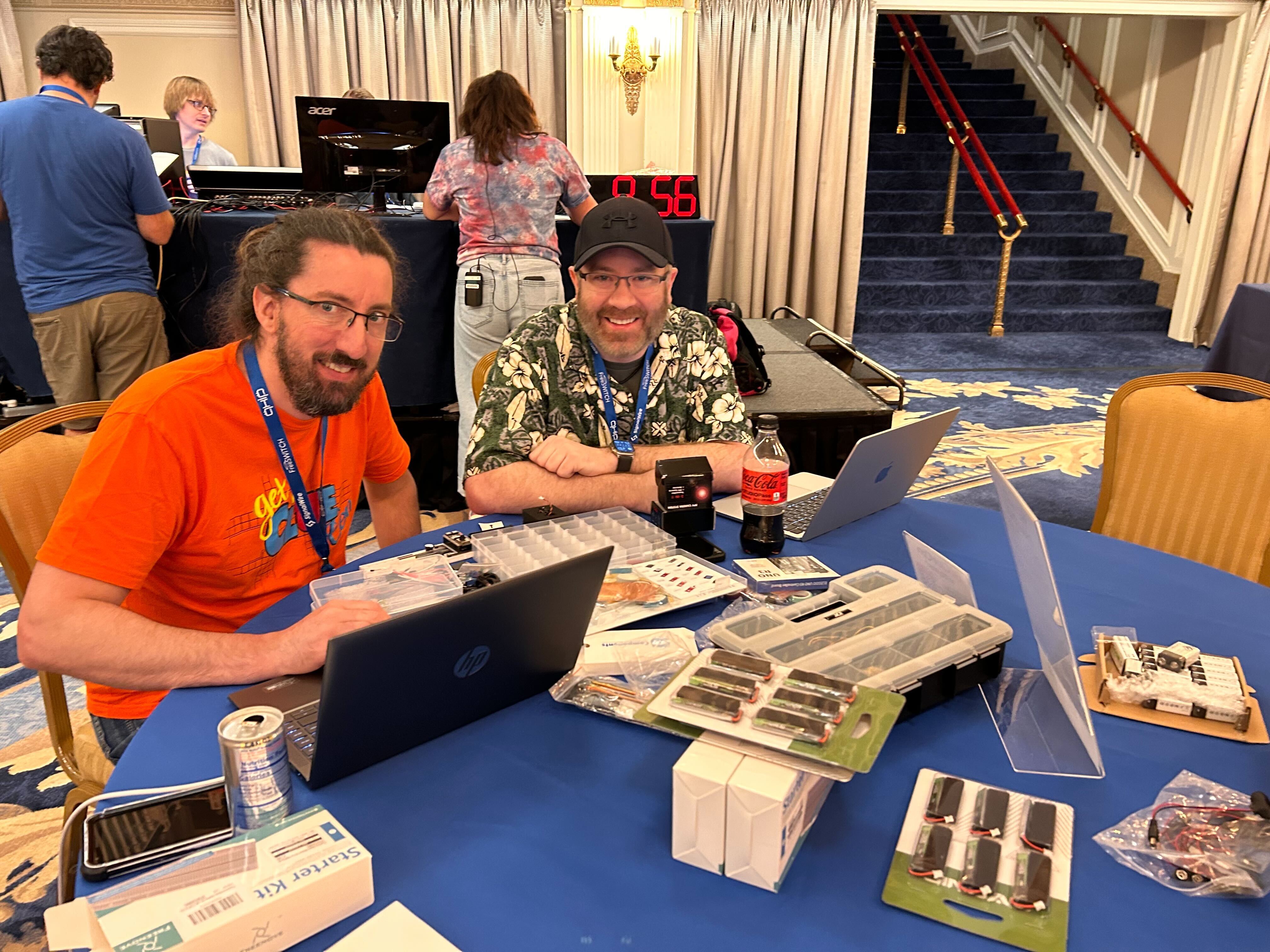 FreeCYCLED Hacks
In the most egg-citing event of this year's Coder Games, we challenged attendees to an Egg Drop Challenge! Participants were given an egg, a set of materials, and a limited amount of time to design and build a contraption to prevent the egg from breaking when dropped from a balcony. In the end, after the judges conferred, "The House From Up" triumphed!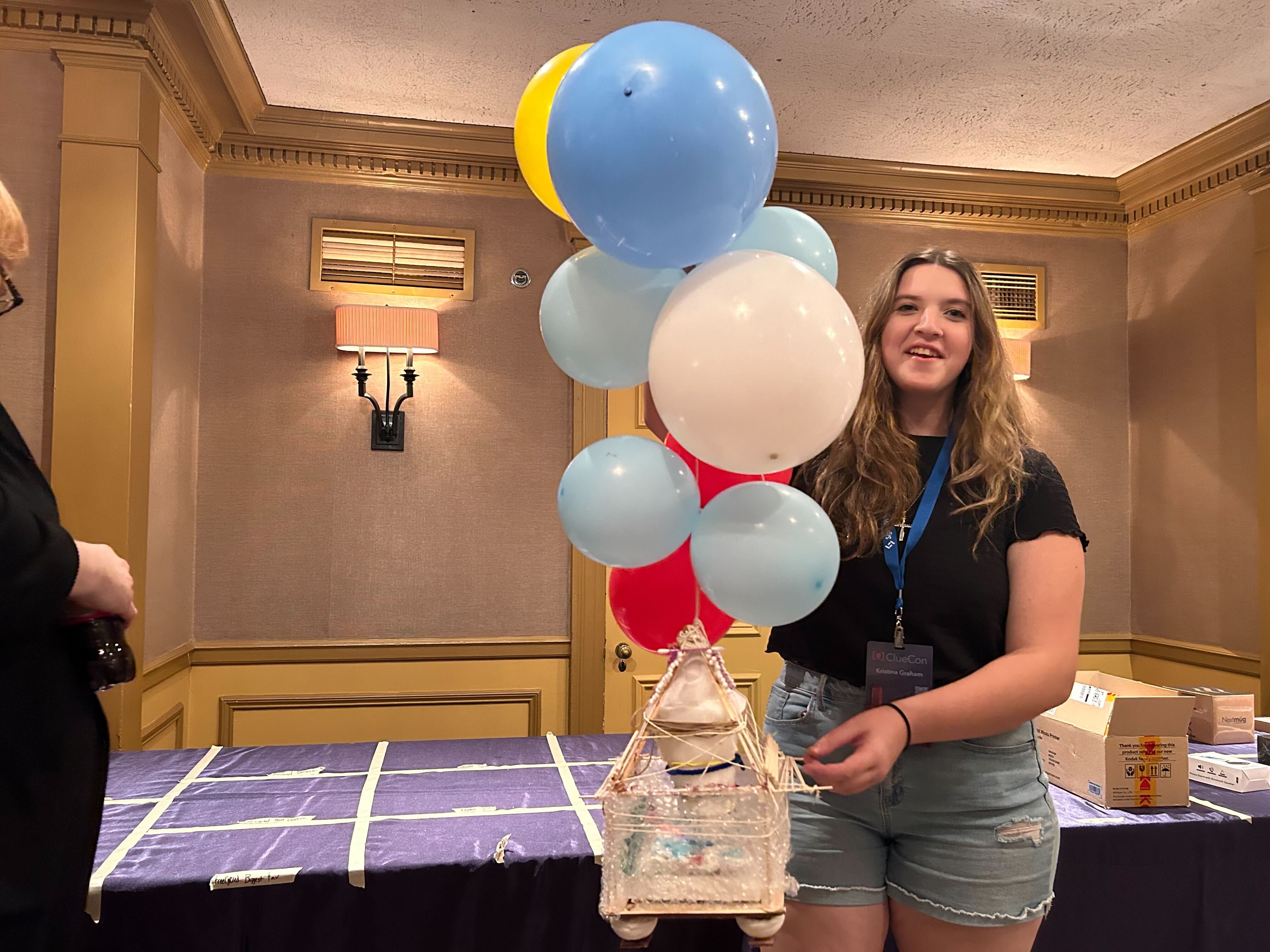 Welcome Dinner at Giordano's
We ended day one of ClueCon 2023 with networking, fun, and a classic Chicago meal! After (unfortunately) getting caught in the rain, everyone dried off, relaxed, and rested up for the week ahead with pizza, drinks, and great company.
The AI Roundtable
Evan McGee hosted an AI roundtable on day two, joined by Eli Yelluas Replicant, Diego Gosmar, James Tagg, Anthony Minessale, Kristian Kielhofner, and Jeff Pulver. They had a great discussion about where artificial intelligence was not long ago, where they predict it will be in the future, regulations and copyright, and popular tools such as ChatGPT.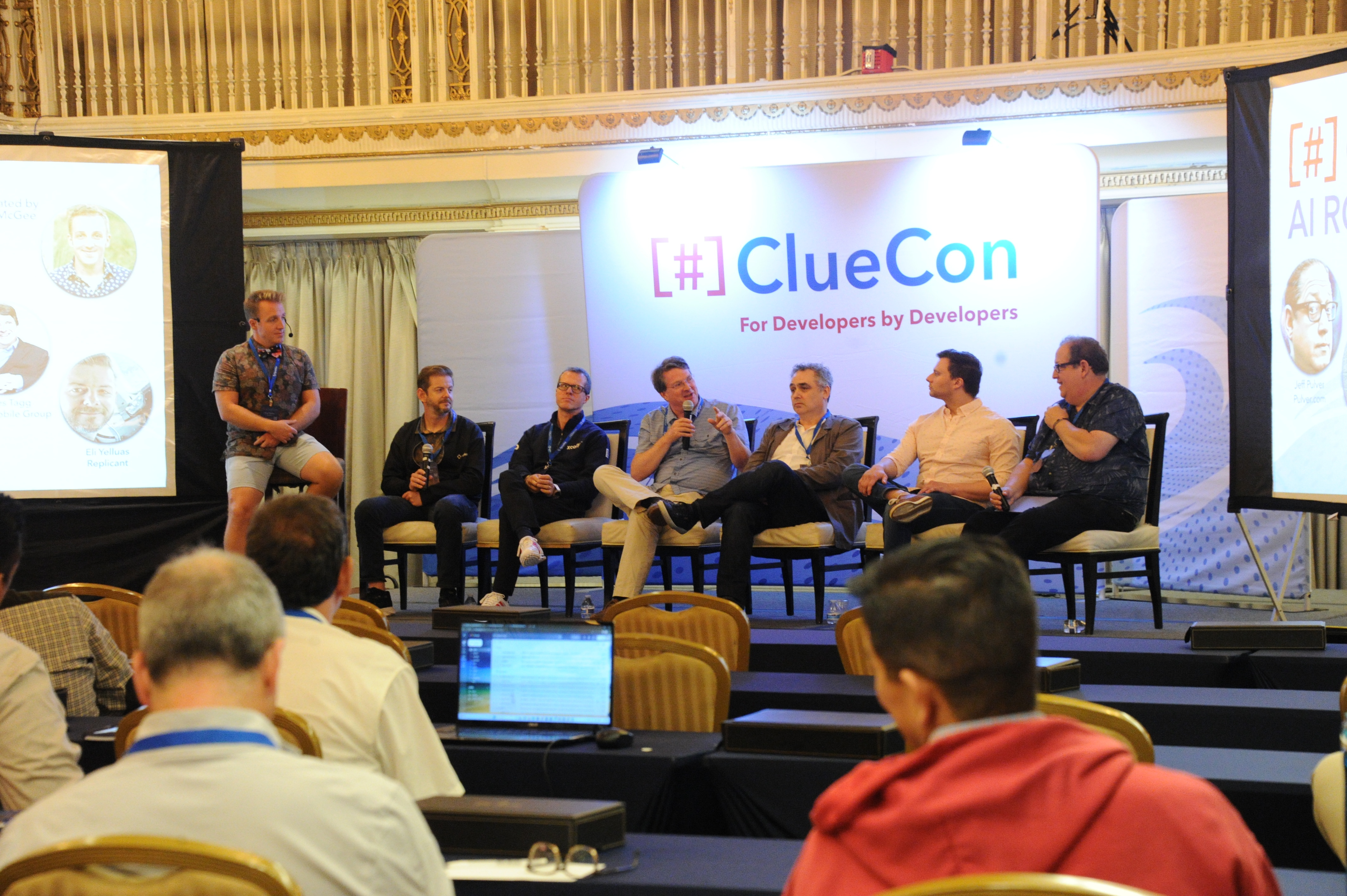 Gigabit Reception
After day two, we celebrated our annual Gigabit Reception with a piano bar! Attendees sang along with the piano man, belted out their favorite songs at karaoke, and enjoyed some games and networking after a long day of presentations.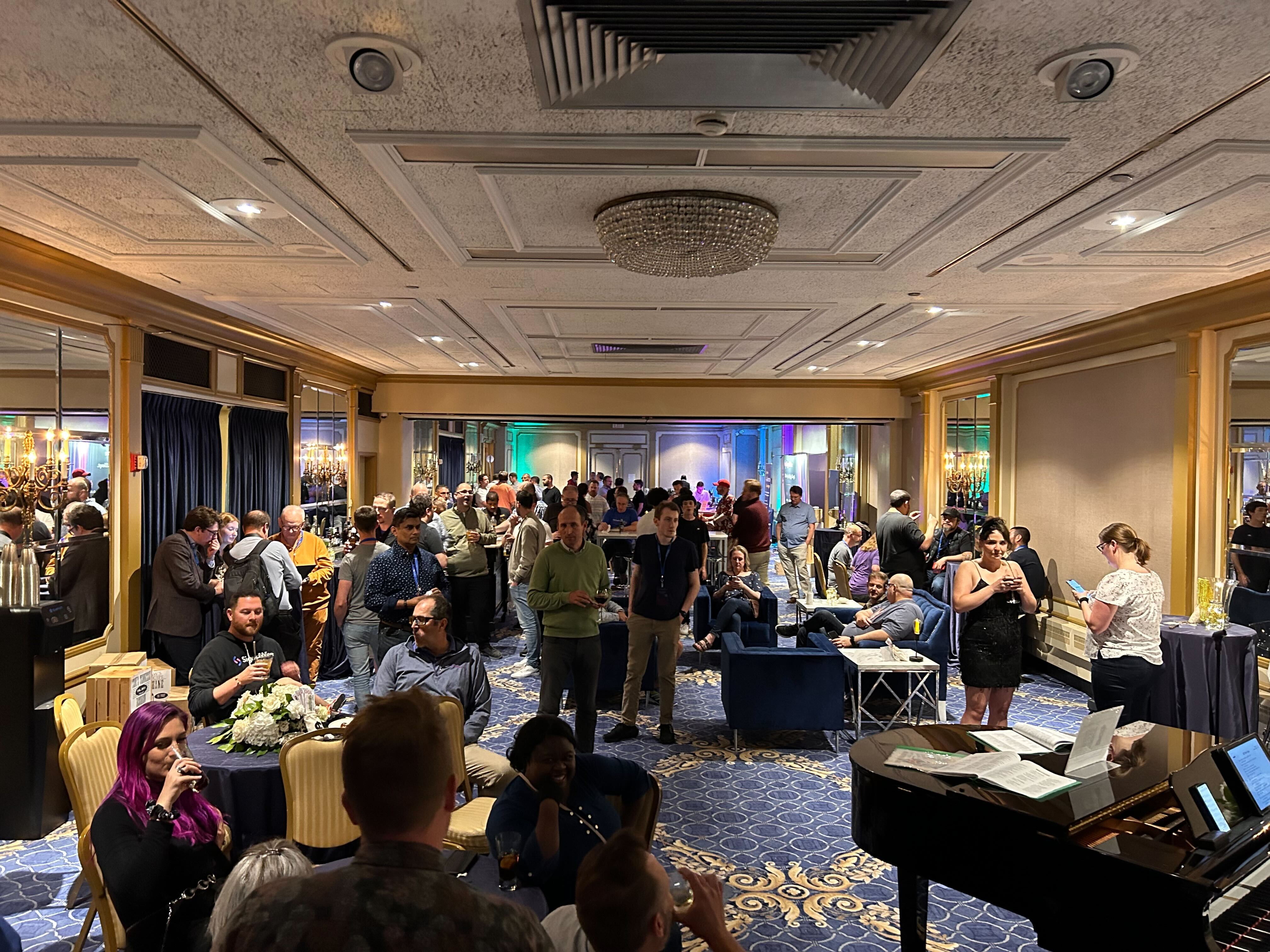 Casino Night
We brought back an annual favorite for this year's conference, and added to it! Beyond just having Poker Night this year, we hosted an entire Casino Night. Including a Poker Tournament hosted by World Poker Tour Champion Phil Gordon, attendees enjoyed drinks, snacks, and casino games!
Dangerous Demos
We ended the conference day with Dangerous Demos hosted by James Body, where we had SO MANY great entries for demos that had to get dangerous in 3 minutes or less. There was some bribery, and a few that crashed and burned… and four crystal Dangerous Demos trophies were given out in the end.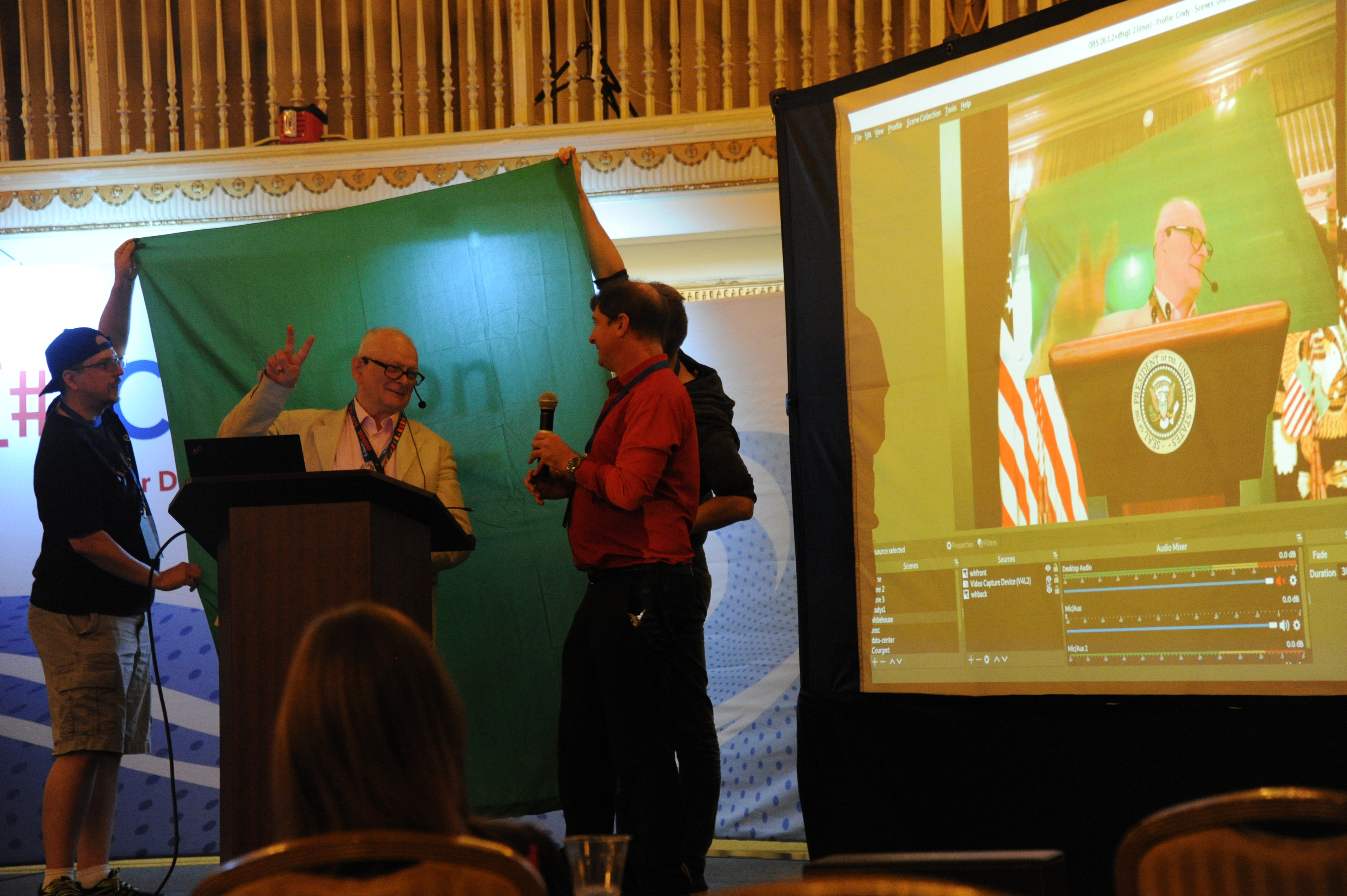 The Grand Prize Giveaway
The Grand Prize giveaway marked the end of the conference! If you want your own, you'll just have to attend next year…. (save the date for August 12th-15th, 2024!)